Welcome to 299 Café!
What is 299 Café?
"299" is to be pronounced as "Ni-ku-kyu" which means the paw pad at Japanese. 299 Café is a dog café located in Nishi-Tokyo City nearby Koganei Park where you can find a dog run.
299 Café is a place for all animal lovers no matter whether you have a pet to come with. You may meet our staff's puppy in the café and say hi to the sheltered cats of the animal hospital next door from the window. All the fabulous foods and deserts for both you and your pooch are handmade。Enjoy dining on our terrace on sunny days!
What we offer
Drink 380~, cake 380~, Main Plates 800~.
*Menu changes every months.
Cold Drinks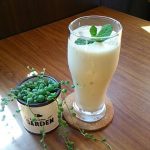 Iced coffee
Iced tea
Original iced Chai
Fresh banana milk
Black Sesame, kinako, honey, banana, soymilk juice
Pomegranate milk
Oolong iced tea
Ginger ale
100% pure orange juice
100% pure apple juice
Orange juice for kids
Hot drinks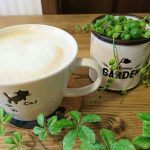 Blended coffee
Cappuccino
Royal milk tea
Original Chai
Cocoa (Chocolate milk)
Oolong tea
Cakes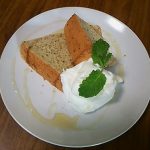 Plain chiffon cake
Early Grey chiffon cake
Seasonal cake
Main Plates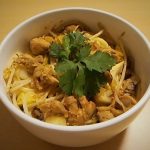 Meat sauce and spaghetti
Pork, mushroom & tomato curry
Green curry
Tom Yum chicken bowl
Sausage plate
Alcohol
Dogs Menu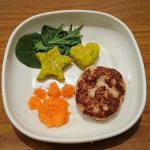 Chiffon cake for dogs
Plate lunch for dogs


Enjoy more at 299 Café!
Gacha-Gacha (Capsule-toy vending machine)
More than 10 kids of animal toy capsules are available in 299 Café.
Find some special souvenir for yourself!
(Part of the proceeds go to Mignon for animal protection.)
Mignon Handmade Club On-line Shop
Mignon is a volunteer group dedicated to animal rescues and matching adopters with their perfect soulmates.
Animal Postcards
Animal postcards drawn by the following artist painters are on sale at 299 café.
Kenji Kera Koronenohoshi Yumiko Shiyokawa
Yuka Watabe Makiko Fujii Rei Suzuki
Follow us on SNS
Facebook
https://www.facebook.com/299dogcafe/
Instagram
https://www.instagram.com/299dogcafe/
twiiter
https://twitter.com/299dogcafe
Come and visit us!
Opening Hours: Thursday – Monday, 10:30-20:00
Location: 6-7-1 Minami-cho, Nishi-tokyo shi, Tokyo
(Next to Elsa Animal's Hospital)
TEL: (+81)42-497-6246
14 min. by walk
Seibu Shinjuku Line
4 min. by Hana bus 3 min. by walk
Google Map